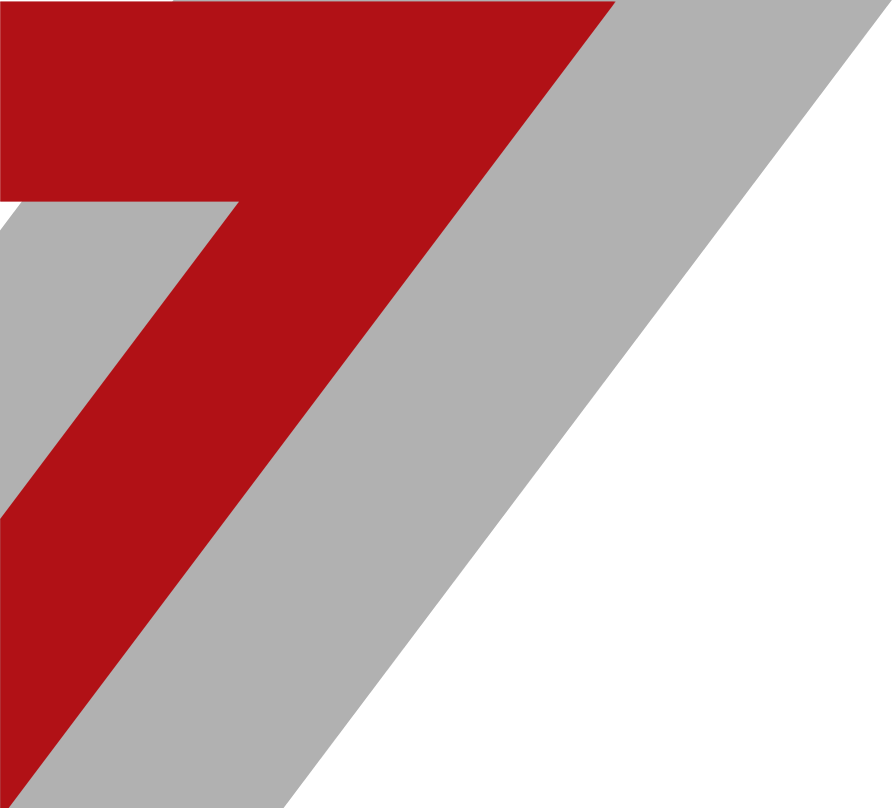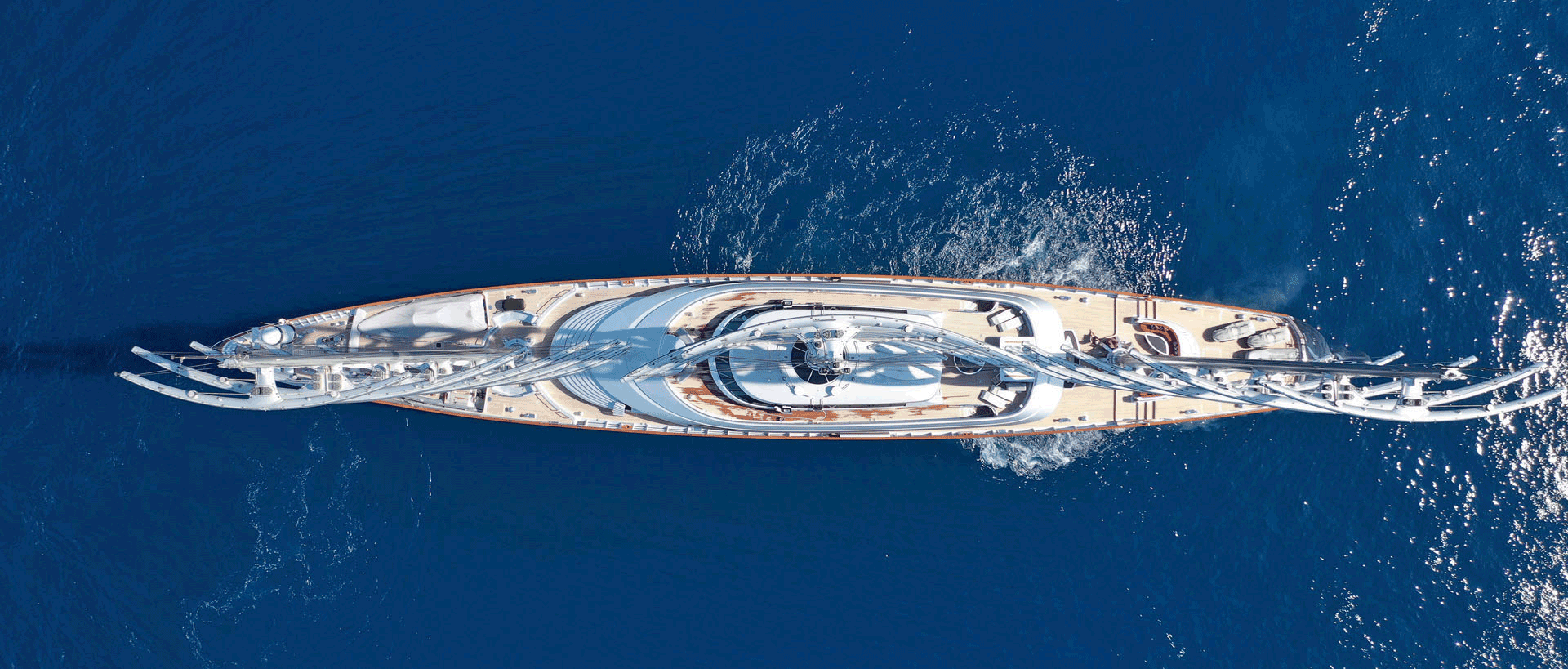 CAPTAIN FLUFFY
16/06/2020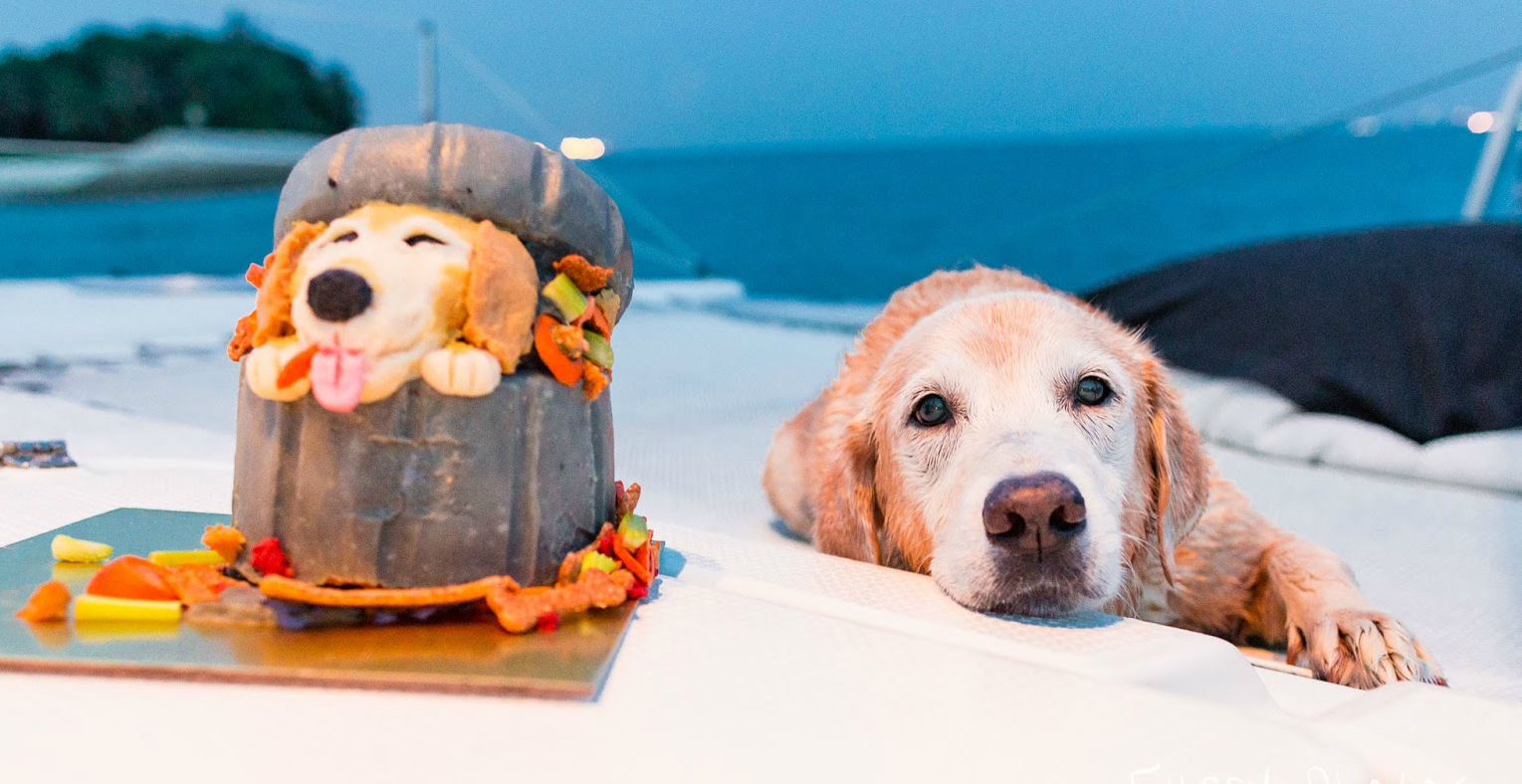 Being dog owners ourselves, we know how joyful it is to have your furry friend onboard of your yacht to enjoy many happy moments of cruising together.
Most pets adapt well to life at sea. With a little advance planning and the right gear, your pet can accompany you almost anywhere in the world. However, if you have never been on board with your pet before, make sure that they are comfortable travelling first and don't get stressed by the experience. Every pet is different and not all will immediately take to life on board.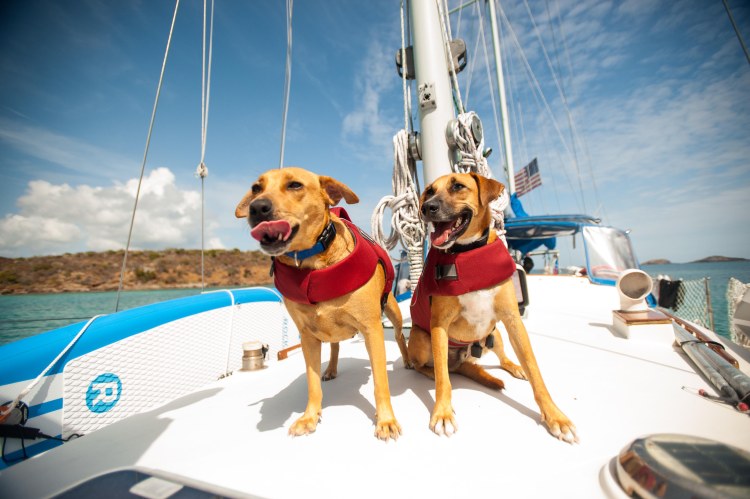 Here are some top tips:
Safety first. Make sure your pet has an international microchip and a fitted life jacket. Also, invest in a GPS locator which can be attached to any collar and is priceless if your pet unfortunately falls overboard.
Sun safe. Remember that canines can suffer from sunburn and heatstroke. Provide shade, keep them cool with regular swims and spray them with doggy sunscreen.
Hydration. A dehydrated dog will drink seawater, which can lead to all sorts of problems. Leave water bowls around the yacht to make sure they are well hydrated.
Seasickness. For motion-sick pups, the chunks of green apple to the rescue for helping soothe upset tummies. You can also synchronize your cruising with meal times so they are never moving on a full stomach.
Grooming. Before embarking, hit up your groomer for a puppy cut. The shorter the fur, the less sand and salt will be dragged through your saloon. Also, make sure your groomer uses a tool to file their nails smooth rather than clipping them, which actually makes them sharper on your decks and soft fabrics.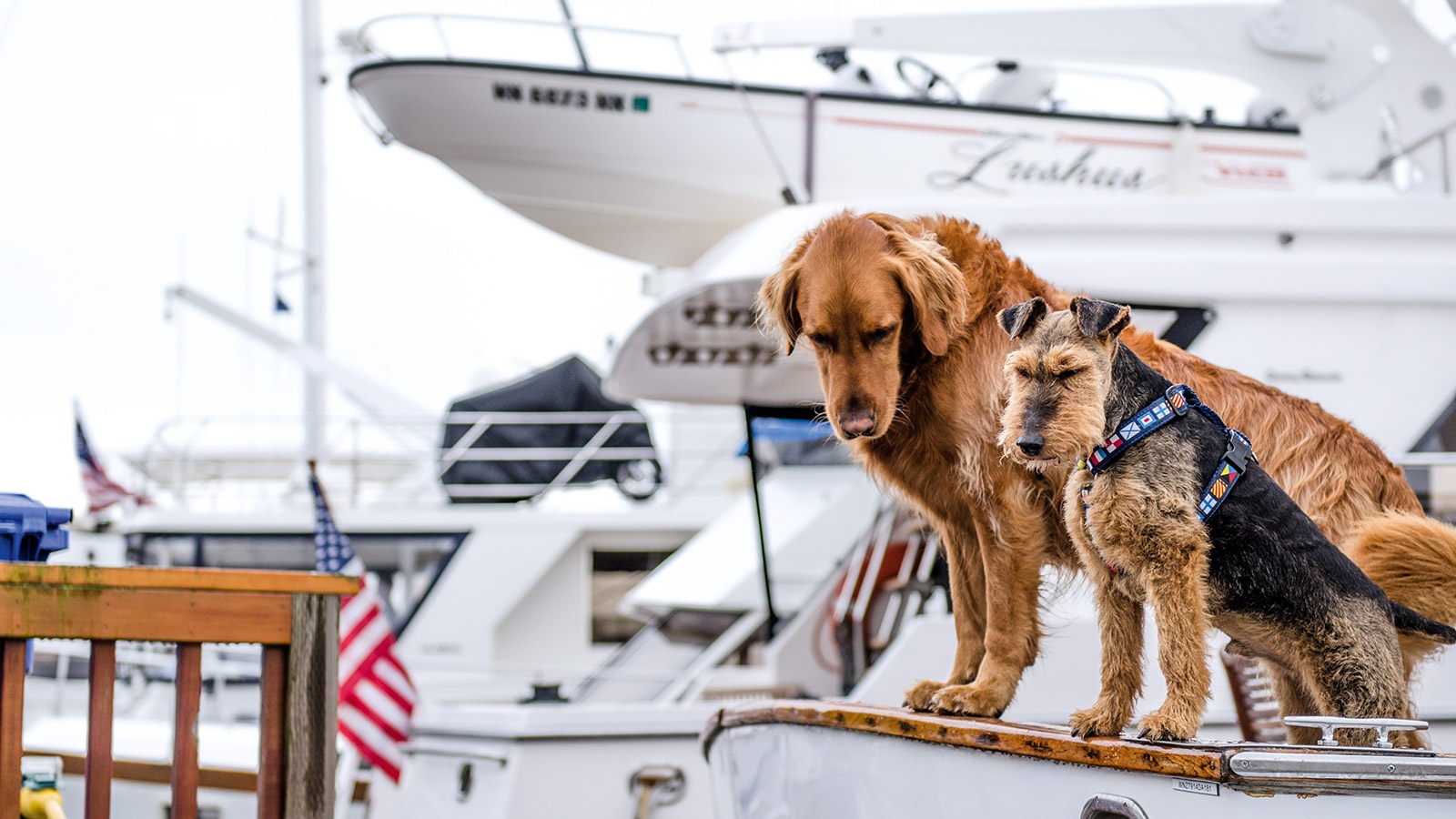 Another thing to keep in mind is how your four-legged friend will climb up the yacht after their swims. They will probably feel exhausted after being in water and to make it easier for them to get onboard, you would want to have a dog boat ladder, platform, or a ramp.
These are any ladder-like equipment that can help your pup climb back into the boat on their own. They come in different shapes, designs and sizes, depending on the breed they are intended for and the type of boat they are meant to attach to.
Dog boat ladders serve several main functions, ranging from simple convenience, to enabling old, arthritic and overweight canines to swim and climb back onto the boat with ease and without straining their hips and joints.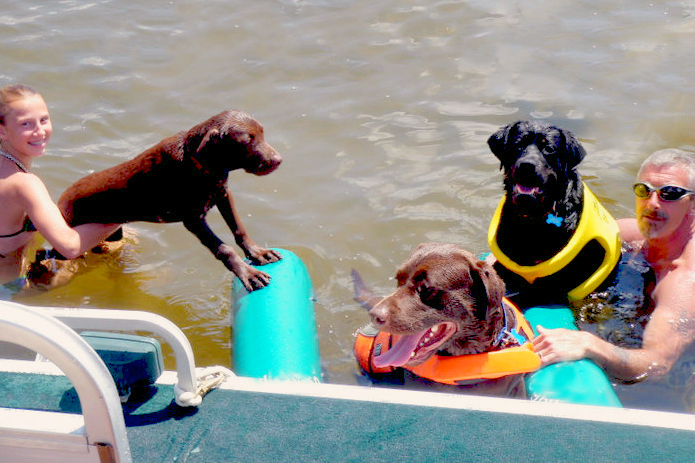 The main mistake most pet owners make is buying a dog boat ladder that doesn't fit their boat. Especially if the ladder or ramp is meant to attach to your boat's standard ladder, you need to make sure that it will fit perfectly well, otherwise it either becomes unusable or worse, it's attached loosely and becomes a safety hazard.
The second thing to watch for is whether the ladder or ramp is suitable for your dog in terms of size and weight. Always check what weight it can handle and if the platform will work for a dog with special health conditions.
To conclude on this, we all know that dogs love to swim but climbing into a boat can be a challenge for even the most athletic canine, and particularly so for dogs with arthritis or those scared of boats. A dog boat ladder, platform or ramp is an effective solution to this problem however, should be chosen intelligently as not all products can fit all boats.
Material prepared with the help of boatinternational.com, topdogtips.com.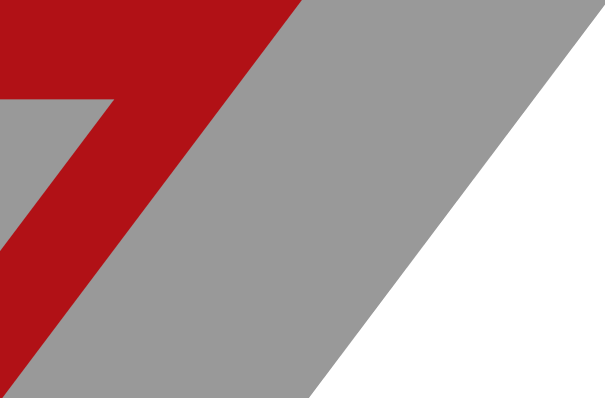 Get in touch